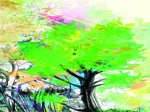 INTERWOOD

–

eine Erfolgsgeschichte seit 1994 …

Profitieren Sie von unserer Erfahrung.
History
The Austrian Company G.L.T. INTERWOOD (registered under the name INTERWOOD) has started business in 1994.
Both founders of the company DI(FH) Wolfgang Liebhart und Ing. Peter Golzar have gained experience in the entire field of woodworking and wooprocessing industry in the position of a senior Project coordinator/manager, Senior consulting Engineer Senior Technologist with different key enterprises in the woodworking cluster chain (Thonet Austria, Holzindustrie Pfeiffer, Zuckermann Industrieanlagen, etc) The know-how is always related to the production of international successfully marketable products.
INTERWOOD

– a story of success since 1994… Retain your benefit from our experience.