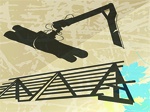 To engage your sympathy for our job …
INTERWOOD
Lerchenfelder Straße 131
A-1070 Wien
Telefon: +43-1-522.48.95
Fax: +43-1-522.52.22
info@interwood.at
Opening Hours:
Monday to Friday
von 09:00 until 16:00 o´clock
INTERWOOD
Consulting Engineers for Wood and Environment engineering
We are specialized in wood- and environmental technologies and we are offering highly specialized and first class services along the value-added chain wood.
Main activities are the complete execution of projects from the design to the procurement, the installation and take into operation up to the training of the staff and/or the marketing of the products. These services are carried out as general supplier for turnkey projects or as an entrustee in the name of the contractor.
The consulting engineers of company INTERWOOD are also offering
Investigation of technical and economic data
Measurements and examinations, evaluations
Feasibility studies and technical-economic performance comparisons (strength and weaknesses analysis, etc.) and survey reports
We are Lead Auditors for sustainability systems FSC-CoC und PEFC-CoC and we Support companies regarding the implementation and certification bodies regarding auditing companies.. We are suporting certification bodies in the field of managementsystems as external specialists in the auditteam and we help compnnies to install and maintaine managementsystems (ISO 9001, ISO 14001, ISO50000, EMAS, etc
Furthermore we prepare all the necessary documents for running a factory as for instance
Periodic review and continued fitness-for-service review,
Safety evaluation of the working environment,
Waste management concept,
Fire alarm plan,
Energy Performance Certificate for Buildings
Energyefficiency
To engage your sympathy for our job and to prepare yourself for the visit of our X-pert, we are offering on this Webpage interesting information about the field of our activities.